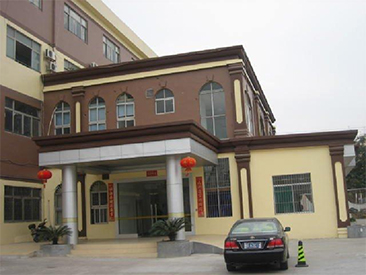 【Our Company】
Jesee EngineeringServices Co., Ltd. (hereinafter referred to as the company) was founded in 2000. Headquartered in Shenzhen, but also in Macau, HongKong has a wholly owned subsidiary. Our company engages in the engineering consultant, testing services, the third party supervision in way of the professional and technical services company.
【Our Services】
At present mainly carry out inspection project, such as:l Metal material physical and chemical testing;
High strength bolt testing;
Construction steel structure, space truss bridge and detection;
Offshore oil platform;
Ship engineering detection;
Qualification of welding procedure;
Welding advisory services;
Engineering construction supervision and service;
Welder training guidance, etc.
【Our qualification and certificates】
"China National Accreditation Services for Conformity Assessment" LABORATORY ACCREDITATION CERTIFICATE (certificate Numbers: No. L1836) (in the international range mutual recognition);
"China National Accreditation Services for Conformity Assessment" INSPECTION BODY ACCREDITATION CERTIFICATE (certificate Numbers: No. IB0444) (in the international range mutual recognition);
Guangdong province bureau of quality and technical supervision "measuring the authentication qualified unit" (certificate Numbers: 201819123708) (measurement regulations: through measuring the authentication of qualified units, in the confirmation within the scope of the data provided for claiming compensation trade, product quality evaluation, achievements appraisal as a notary data, has the force of law);
The Ministry of Construction of the People's Republic of China "construction quality inspection agency qualification certificate (certificate Numbers: Guangdong construction quality inspection certificate word 02043) (construction steel structure special qualifications).
"Hong Kong Accreditation Services"
HOKLAS Accredited Laboratory (Certificates No.:HOKLAS No.249).
"Hong Kong Accreditation Services"
HKIAS Accredited Inspection Body (Certificates No.:HKIAS No.030).
【Our Personnel】
Company has all kinds of modern testing instrument, equipment more than 80 sets. Existing staff more than 60 people, 90% of the staff has all kinds of relevant qualification certificates, including 3 nondestructive testing senior personnel, 45 nondestructive testing intermediate personnel, 6 materials testers, 3 internal auditors. Holding qualification certificate covers national technical supervision bureau, the national ship inspection bureau, China society for nondestructive testing, American society for nondestructive testing (ASNT) and the British society for nondestructive testing (PCN) in ultrasonic testing, radiographic testing, magnetic particle testing, penetrant testing, visual inspection, and CWI senior qualification certificate issued by The American welding society (AWS), etc.
【Our Project Experience】
Over the years the company has undertaken the project including:
The second largest railway station in Guangdong province (about 70000 tons) Guangzhou port passenger special line ZH - 3 standard Shenzhen north station engineering, Asia's largest underground railway station - Fukuda railway station (about 30000 tons), Hainan east ring railway engineering Haikou, east of Guangzhou-Zhuhai high-speed railway traffic engineering new will, Jiangmen, Siulang, Xintang, kingdom, Cuiheng, such as Cuiwei standing as a representative of about twenty base station engineering detection;
In Fuzhou drum mountain main bridge (8600 tons), Shenzhen Houhai Bridge, two bridge (8100 tons), Zhaoqing Xijang Super-Large Bridge (25000 tons), Dongguan great luck or blessing bridge, Shawan channel the big bridge 112 meters and 160 meters basket arch bridge, wide south highway GN3 Duanzhao change the bridge as a representative of thirty more seat railway pedestrian overpass bridge, such as the detection;
In Guiyang Olympic Sports Center main stadium, Guangxi Qinzhou sports center (a two hall), Shenzhen Universidad swimming pool, Mei country style center, Shenzhen sports school swimming pool, Shenzhen Luohu gymnasium as a representative of many a sports venues detection;
In Changsha Baifu international building, Shenzhen noble centerl, Sanya phoenix island international health resort, Shenzhen Huarong tower, KONKA R&D Center building, national inspection building, Air China building as a representative of high-rise steel structure detection.
Macau Wynn Hotel (about 30000 tons), Mongkok reconstruction project (4200 tons), Hong Kong new world reconstruction project (1800 tons), the United States New Orleans Shore Bridge (two 2800 tons), Australia Sydney Power building, STUDIO CITY Macau, MGM Cotai Hotel Development, The City of Dreams Macau, JAI ALAI FOOTBRIDGE, Macau C370 Light Railway, Macau Cement Plant, Cotai Hotel Casino Complex Macau, Venetian Hotel Macau, South Central Power Plant, etc. as representative of foreign engineering detection。
Other testing project include: Shenzhen Southern CIMC Container Manufacturing Co., LTD. Workshop (50000 ㎡), 'CSPC Nanhai Petrochemicals Project SMPO - 1 (2600 tons), Oriental electric (Guangzhou) Heavy Machinery Co., LTD. Construction Project joint workshop (phase ii) engineering, Guangdong wide green Yangjiang Nickel Alloy Industry Chain supporting engineering (100000㎡), Guangzhou Pizhou Multinational Procurement Center, Guangzhou International Convention and Exhibition Center curtain wall steel structure engineering, Hitachi global hard disk workshop (5600 tons), CSPC Shell Petrochemical (6000 tons) of a large industrial workshop; To MQ4040 door block lifting machine steel structure manufacture, 160 t - 80 m gantry crane mechanism, HuiZhou city Daya bay petrochemical area municipal project water supply engineering of Guangdong province, southern water
diversion project in Daya bay, Huizhou government help construction project, Guangdong Huilai power plant 3 # boiler unit rigid beam, Fujian Datang the Ningde Electric 660 mw1 # boiler unit structure, Shanwei power plant first and second phase of round coal storage rack, Huilai power plant first and second phase of round coal storage rack, Yiyang Power Plant in Hunan province second term dry coal shed rack; Guangdong China made dry coal shed network engineering rack, etc., various kinds of plant, equipment and pipeline detection and so on.
【Our Past and future】
For many years we always adhere to in strict accordance with ISO/IEC17025:2005 "testing and calibration laboratory ability of the general requirements"/ ISO/IEC17020:2012"Conformity assessment—Requirements for the operation of various types of bodies performing inspection", CNAS - CL01 "testing and calibration laboratory ability recognized standards" and the company's quality assurance system requirements to carry out inspection work, to ensure accurate and reliable detection.
After years of development, we have accumulated rich experience in project management and professional technology level. The company has outstanding responsible for testing personnel, advanced testing equipment, perfect quality assurance system.
All our work is to focus on with our professional technology to provide customers with a full range of humane quality fast follow up service for customers and the community to create more value.
The company will continue to uphold justice The good faith, The customer first, The pursuit of excellence, creating value principle, wholeheartedly for The social from all walks of life to provide professional services to our clients, and make contribution to social development.